Veterinary Dentistry Crown Fitting - 1st Stage
Dogs love chewing but chewing hard or abrasive objects can cause severe damage to teeth. This can weaken the affected teeth and predispose to tooth fracture.
Tooth fractures that expose the pulp (complicated tooth fractures) should always be treated endodontically or extracted.
If dogs have severley worn teeth it is important to prevent further wear by preventing the behaviour that is causing it. It can be sensible in certain circumstances to prevent tooth fracture by fabricating a crown to protect and strengthen a damaged tooth.
The pictures show the first stages of crown preparation being performed by Eastcott referrals specialist veterinary dentist Peter Southerden.
Worn canine teeth from cage biting
Preparing canine tooth for crown
Taking impressions to be used for crown preparation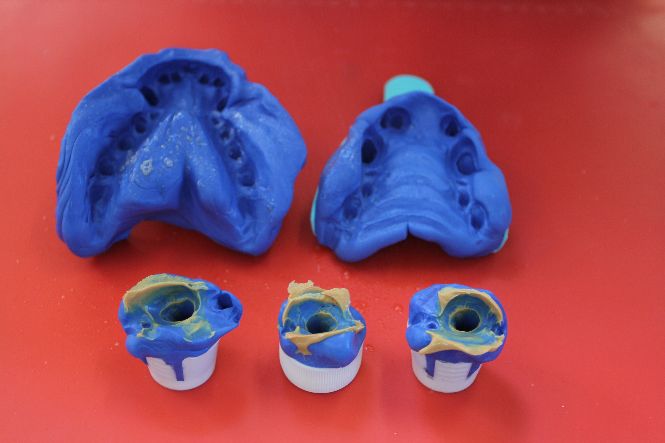 Full set of impressions.
The crowns will take about two weeks to be made at a dental laboratory. Look out for the follow up post which will show them being fitted!
View the follow up blog post to see the canine tooth crown fitted