Pleuraport Impantation In A Cat
A Pleuraport is a new, fully implantable type of chest drain that can be used in any case that would otherwise need repeated thoracic drainage, either for therapeutic or sampling purposes - It can also be used to lavage the thoracic cavity or even administer intra-pleural chemotherapy.
They are implanted under a quick anaesthetic and then can be used without sedation by simply passing a special Huber needle into the access port. They can remain implanted in the patient for as long as needed but are simple to remove if necessary.
These photos show a pleuraport being implanted to help palliate a cat with persistent chylothorax due to heart failure who was getting increasingly stressed with repeated "chest tap" procedures.
A Pleuraport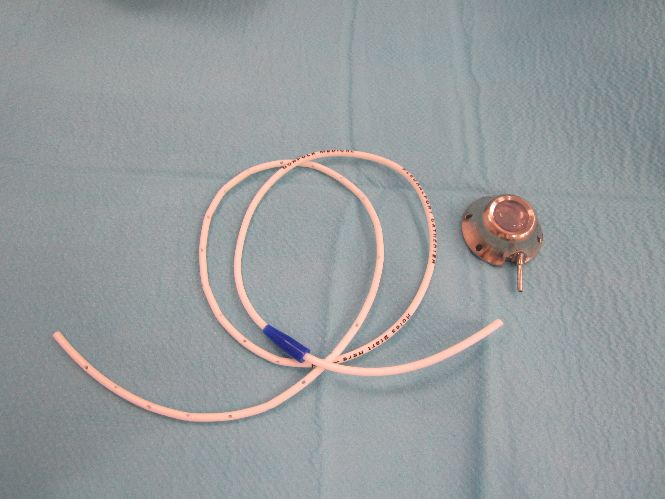 A Pleuraport being implanted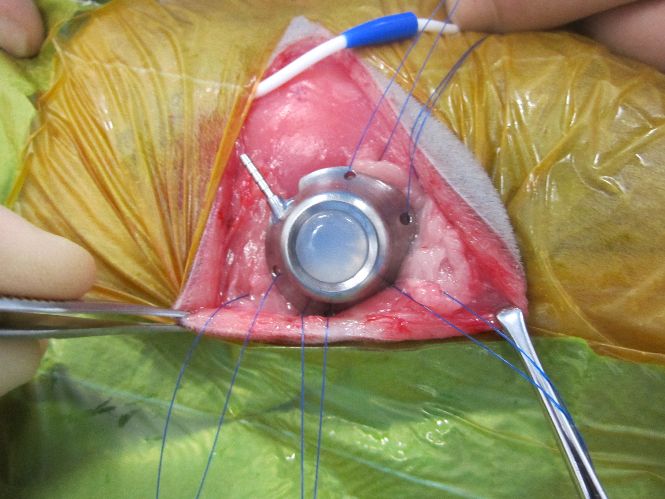 Passing a special Huber needle into the access port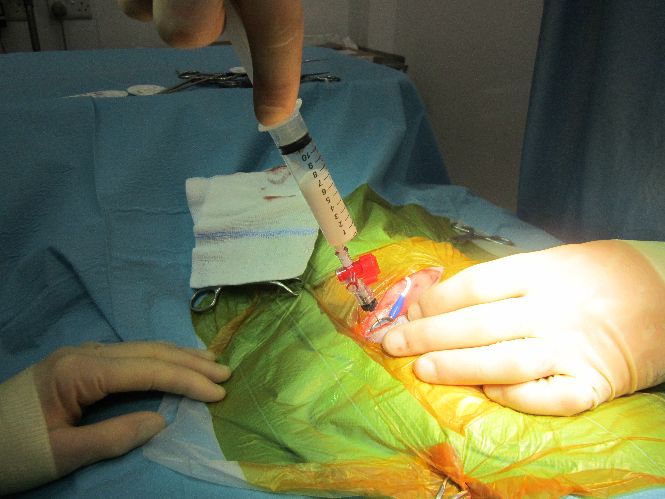 Post Pleuraport implant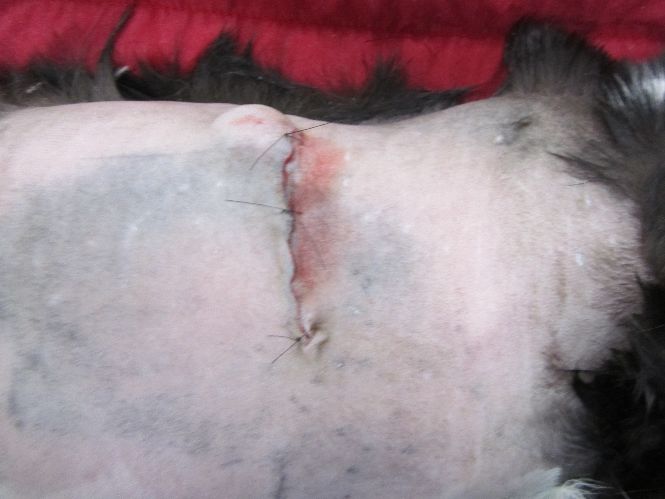 This procedure was performed by Tim Charlesworth MA VetMB DSAS(ST) MRCVS RCVS Recognised Specialist in Small Animal Surgery (Soft Tissue).
If you have a case that you would like to discuss or if you would like more information, please phone us on: 01793 528341 or email: referrals@eastcottvets.co.uk