Soft Tissue Surgery: Unusual Cause of Dyspnoea in a Dog
History

"Sid" is a small terrier who presented with upper respiratory tract dyspnoea six weeks after a severe dog attack which had resulted in multiple puncture wounds to his neck. These wounds had been left to heal by second intention.
Clinical Examination

Clinical examination revealed a large sublingual swelling with dorsal displacement of the tongue (fig 1) and a right sided fluctuant submandibular swelling,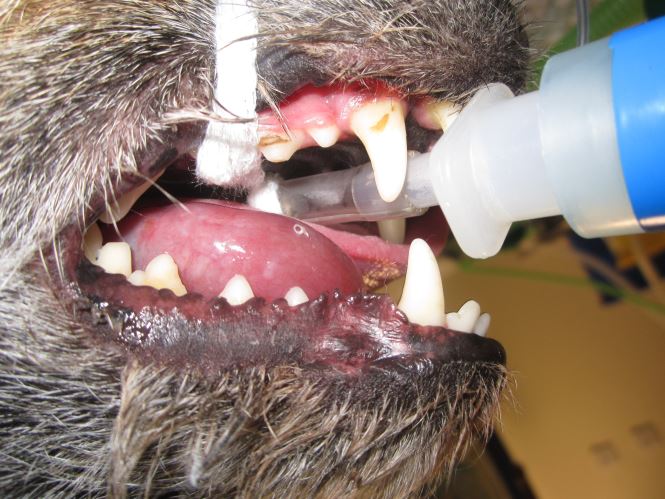 fig 1
Aspiration

Aspiration of the swelling yielded viscus slightly straw coloured fluid (figure 2).
Questions:
Scroll down the page or click each question to reveal the answer
---
Answers:
by Tim Charlesworth
If you think you have a suitable case that you would like to refer, or if you would like any more information, please contact Tim Charlesworth MA VetMB DSAS(ST) MRCVS RCVS Recognised Specialist in Small Animal Surgery (Soft Tissue) on 01793 528341 or e-mail: Eastcott Veterinary Referrals