Chest Wall Deformities in Kittens (Pectus Excavatum)
Pectus Excavatum in Kittens
Pectus Excavatum is a deformity of the chest wall where the caudal sternum deviates dorsally, which can significantly decrease the thoracic volume and therefore the ability of the lungs to fully expand.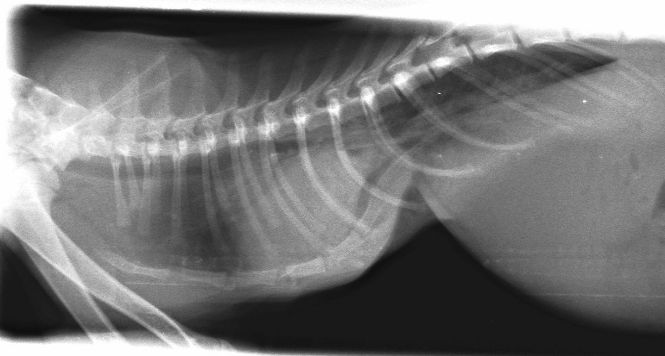 This can then lead to pulmonary hypertension, right sided heart failure and greatly reduced life expectancy. We are currently researching this condition in kittens, in particular, we are looking at the optimum timing to perform the standard surgery by investigating the underlying cause of the problem.
The hope is that an alternative surgical technique would be possible.
We are keen to see more cases and would be happy to see, assess and treat any suitable cases at a greatly subsidised cost.
Read another blog article on Pectus Excavatum in Kittens